USING TCM TO SUPPORT ARTIFICIAL REPRODUCTIVE TECHNIQUES
A range of powerful tool for guiding and optimising the outcome of ART treatments
Add value to artificial reproductive treatments
This is one of the first courses where I took the opportunity to measure the amount of research and writing time which was involved. In preparing for this module, I read more than 25 books and 32 articles. It took me over 125 hours in total to prepare; four months researching, 3 months writing and an additional 7 hours preparing handouts and reading over all my personal clinical audits so I was sure to be relating the research back into a clinically accurate and applicable context. It then took me several days to record and edit this module, and several more to edit following feedback from beta testing and prepare the quiz and feedback forms.
At the end of this process, I am confident that what you have to listen to and learn from is clear and easily understood information on the subject of ART – all aspects of preparation, execution and aftermath – which also encompasses epigenetic discussion and the ensuring lifestyle and psychological implications.
This course will also help you understand exactly what your clients are going through from a diagnostic and medication point of view, and help you to spot what might have been missed or what can, perhaps, be improved. It will also help you to support them in choosing a clinic that is right for them, and empower them to ask the questions of that clinic which will ensure a good level of personal care.
This is a biomedicine-heavy module, as the procedures are so complicated, and there is a necessary equal emphasis on male infertility. However, at each stage I break down the possible TCM diagnosis, treatment patterns, translate the biomedical actions in the body into an accurate TCM pathological explanation, and give point suggestions which enable you to treat accurately.
This course complements the parts of the PCOS and OHSS course which explains how to get the best out of an ART cycle when hormone levels are less than ideal.
Clinical Statistics
Female Infertility
Unexplained Infertility

Investigations and Assessments

DHEA & Melatonin
Male Infertility
Investigations and Assessments

Terminology

Nutritional Supplementation

Surgical Sperm Removal
Ovulation Induction
IUI
IVF
GIFT/ZIF

Natural and Mild Cycle IVF

IVM

Statistics and Success Rates

BMI
Adjunctive Therapies
Treating during IVF
Questions from Practitioner to Patient
The IVF Drugs Regime
Down Regulation Drugs

Follicle Stimulating Drugs

The Oral Contraceptive Pill

Luteal Phase support
IVF Phases & Traditional Chinese Medicine Treatment
Scanning through the cycle

Stimulation Phase

Uterine innervation areas

Ovarian Cysts

Egg Maturation Protocol

Trigger Injection

TVOR – trans-vaginal oocyte removal otherwise known as egg collection

Post TVOR

Fertilisation

Transfer

The Implantation Window
IVF and the Laboratory
ICSI

Assisted Hatching

The Laboratory in an IVF Unit

Let's look at the eggs

ICSI eggs

Embryo Terminology

The embryo fertilisation journey

Grading the sperm

Freezing and Thawing

One or Two?

PGD/PGS
Next Steps
The Two Week Wait

Implantation Timeline
Frozen and Donor Cycles
IVF Failure – why does it happen?

IVF – what's the problem?
IVF and Lifestyle Implications
Adrenalin

Cortisol

Stress and hormones

The Stress Cascade

The Repair Programme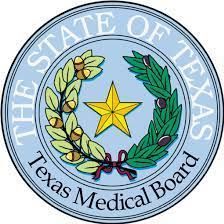 This course is accredited for professional development credit from the following accreditation bodies:
NCCAOM:

10.5 PDA points
ABORM: 10.5 CEU points
California: 10.5 (Cat1) credits
Florida: 47 CE points for the full Diploma
Texas: 41 CAE hours for the full Diploma
10.5 hours of continuing education credits in the UK, Australia, Canada, New Zealand, and many other countries.
"The depth of content was amazing, and it was put across in a really easy to understand manner."
"I really loved this ART module and I know it will support my day to day clinic interactions – you have done an amazing job."
"I feel like I got so much more in terms of content depth than was marketed."
My guarantee to you is that all content on the platform has been either created by me or commissioned by me to ensure the highest level of quality:
Lecturers are always leaders in their specialism and engaging in their presentation
Image and sound quality are high quality and always clear
Slides are understandable and properly assist in understanding the topic
Downloadable handouts are relevant and up-to-date